HAGGLUNDS MOTOR OVERHAUL
We arrange complete overhauling of Hagglunds motor and other crane equipment in our own specialized workshop.
Common motor types used on marine deck cranes are e.g. MK63-16300 or MK84-38000, but also many other types can be inspected and overhauled. Many required spare parts are available in our huge warehouse to arrange overhauling without a long waiting time. In many cases supply chain independence makes it possible for us to keep quoted delivery times. At the present time of affected supply chains it is important to be more independent on delivery time.
After final assembling and repainting our trained technicians test the Hagglunds motors at our own hydraulic test station.
We try to keep the most commonly used motors overhauled and available ex stock in case of urgent requirements from our customers.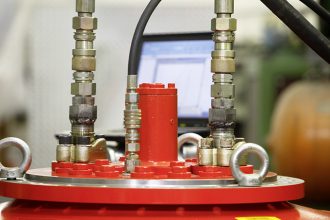 MORE OVERHAUL & REPAIR
For overhaul and necessary repairs of any hydraulic, mechanical or electrical/electronical components we have our own workshop in Germany with state of the art equipment. We arrange overhauling not only for winches and gear parts like brakes and drive ins, but also for the following:
hydraulic pumps and motors
cylinders
electric and electronic incl. PCB
After repairs or overhaul, we perform a test run and all repairs have proper documentations to cover quality rules.
ENGINEERING SOLUTIONS
With our experience and access to specialists in each field, we are also able to handle projects like:
retrofits
upgrading
modernisation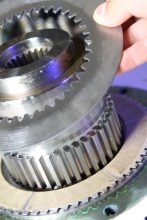 This may include project planning, engineering and calculation and installation by our service technicians. Also spare part lists of redesigned components can be provided to ensure that the crew can order needed wear and tear parts.
Please contact us for your request or any other question!
Requests can be send via
or also by E-Mail.
For further information about our company, please also visit us at Facebook, Linkedin or Youtube!