Our company
We keep you lifting!
Freudenberg Technical Supply was founded by Holger Freudenberg in Haselau- Hohenhorst, a small village near Hamburg. In 1994 the main business was focused on marine crane spare parts, but the product range was broadened from year to year and later the company moved within the village to the current company building with a large warehouse, workshop, hydraulic test bench and office.
In 2010 Dipl. Ing. Stephan Thon joined the company as an additional share holder and general manager and is now the CEO. Over the years other Freudenberg locations in Singapore, Philippines and India were established thus building a worldwide network with much potential.
After nearly 30 years of experience in the crane business Freudenberg has become a leading, highly specialized provider of deck crane spares and services, specializing in spare parts for cranes from makers like Hägglunds/MacGregor, Peiner/SMAG, TTS and Liebherr.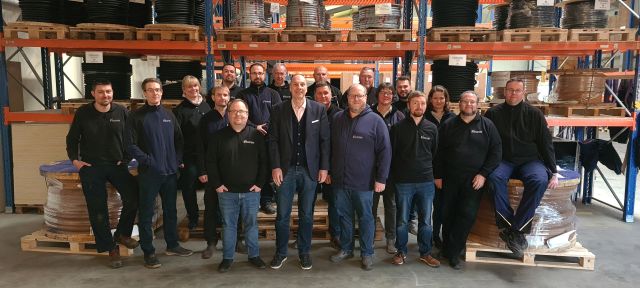 Reasonable quality spares
With our own big stock of spares and well-chosen sub-suppliers, we can cover most needs within a very short time. Our ­range contains more than 35,000 articles and is still growing.
Worldwide service
With our highly specialized crane service engineers we are able to cover service and repair jobs worldwide with the support of local offices and partners to support us.
We offer the following spares:
original/genuine
OEM (Original Equipment Maker)
reconditioned/overhauled
Importance is also given to exotic or old and obsolete deck crane components for which we run a repair exchange system, or which can even be specially produced in small series.
All our parts comply fully with quality requirements and technical specifications. Major classification certificates can be provided where required.
We cover all parts from:
hydraulic pumps and motors
valves and filters
electric contactors and controllers
wire sheaves and wires
hooks and blocks
bearings, screws and bolts
. . . and almost anything else!