QUALITY WIRE ROPES
BY THE METER

As specialized crane spares supplier Freudenberg is able to offer all kind of wire ropes. Hoisting wire ropes or luffing wire ropes for cargo cranes and offshore cranes are available. We supply all types of wire ropes. Not only small diameter wire ropes but also large diameters for heavy lift cranes are in our scope of supply. Therefore the correct lay direction according to the drum, suitable construction for the needed purpose, required breaking loads and many other details needs to be clarified in advance. Basically there are three main types of end connections on deck cranes: Standard Thimble, Solid Thimble and Open Spelter Socket. The highly qualified staff can verify all technical parameters. Questions will be clarified in cooperation with customers to find the best and most economical solution. We ensure quick delivery with class certification as per customers requirements.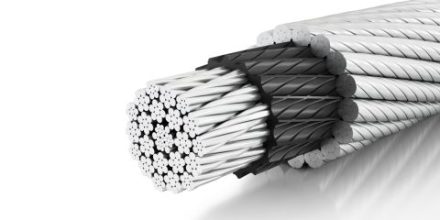 WE KEEP YOU LIFTING
In addition to the wire ropes, like hoisting wire ropes we can also quote other needed spares for deck crane. We supply our customers also wire sheaves, hook blocks and shackles as well as cargo handling tools like grabs and spreader. We developed skills for special crane wire ropes and are in the position to cover wire rope requirement of any kind of construction.
During inspection of your deck crane our service technician will check also condition of the wire rope. Correct greasing of the wire ropes ensures a long life time.
Furthermore we are still committed to West European brands, which are the original suppliers to the crane makers, for quality reasons. We have crane wire ropes available in Hamburg, Germany and Singapore within a short delivery time.
Please contact us for your request of new deck crane wire ropes or any other support.
Or send your request via
.
For further information about our company, please also visit us at Facebook, Linkedin or Youtube!