Trouble shooting
We provide specialized service and repair for deck cranes. Most of our skilled engineers are factory trained and are able to attend to your vessels to carry out worldwide deck crane maintenance. Our 24/7 hotline will try to support you and your crew in all cases. Many problems can be solved by phone and e-mail. We always have engineers from several places in the world on duty who are available to travel to your vessels for immediate attendance.
Inspection & Prevention
Not only annual inspections, but also regular rocking tests of your cranes will give you a clear status of the condition. Afterwards you will receive our recommendation concerning service work and spare parts with our inspection protocol (check list). Accordingly, we will inform you of important immediate needs and what can be postponed until the next docking. This will give you a value tool for budget planning and it will ensure, that your cranes are always ready for operation. Annual inspections will avoid or reduce off- hire costs.
Planned service
Based on a pre-docking inspection we can plan deck crane maintenance during dry-docking. All parts and tools can be sent in advance on a low cost level in order to reduce costs. Our engineers will take over the work or the supervising of the work for your cranes. Adjustments of limits and overload tests as well as discussions with class surveyors will be part of our work. If required, we can organize the complete scope of work such as welding, flushing of pins with oxygen lance as well as the reworking of flanges for slewing bearing installation – on spot worldwide.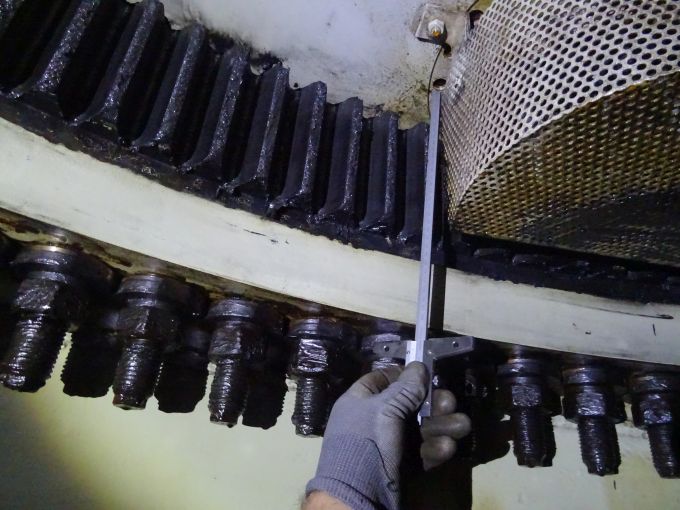 Deck crane maintenance and scope of work:
Replacing drivers cabin
Slewing bearing repair and replacement
Crane hook inspection and repair
Electronic card repairs
Overload test
Flange rework
Jib repair etc.

ALL OVER THE WORLD
We are able to cover all your service requirements for almost all brands of cranes and also for most other hydraulic and mechanical equipment on your vessels. We are also able to deliver most of the spare parts for your cranes.
Own offices and service stations:
The Netherlands
Singapore
China/Shanghai
Please contact us for your request, technical support or any other question!
Instead of sending an E-Mail you can also send your request by