CRANE SPARE PARTS
ALL OVER THE WORLD
For more than 25 years, we have been highly specialized in supplying crane spare parts for many well-known crane manufacturers. Our scope of products is nearly unlimited for deck crane spare parts. Our main strength is crane spare parts not only for a MacGregor deck crane but also for Hägglunds, Liebherr, SMAG/Peiner or TTS/ NMF deck cranes and we are also continuously expanding our knowledge of Asian cranes like Tsuji, IHI or Mitsubishi. In addition to our main sector, crane spare parts, we also supply a selected range of other ship spare parts.
We can offer a wide range of products from small electrical spares like controllers and contactors, to large hydraulic units like complete hydraulic pumps, motors or wire ropes. These can be offered as genuine, OEM or high quality alternative European sources. Due to our large database we are also able to support our customers in achieving complicated challenges by providing the best possible service.
Crane spares suitable for:
MacGregor deck crane spares– Cargotec – Hägglunds
Peiner/SMAG
Liebherr
TTS – NMF/Krupp/Orenstein & Koppel
BLM – Brisonneau & Lotz
Dreggen/Palfinger
KGW Luzhou
Tsuji
IHI
Mitsubishi
And even more
THE BEST IN SPARE PARTS
We cover all parts from the deck crane such as: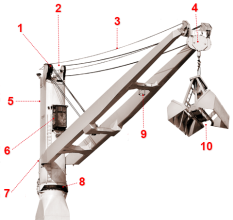 SHEAVES / BEARINGS
CABLE WINCH
HOOKS AND BLOCKS
WINCHES, GEARS, BRAKES, MOTORS
CABINS
JIB BEARINGS
SLEWING BEARINGS AND BOLTS
AUXILARIES
GRAB SPARES
We work together with experienced forwarders to supply required crane spare parts to vessel´s or agent´s locations and are able to find flexible solutions for every challenge.
In order to ensure a save arrival of delivered crane spare parts, we give a high priority to proper packing.
According to our company policy we only deliver spare parts when high quality is determined by our specialized technicians and warehouse staff.
If necessary all delivered crane spare parts can be installed by our service engineers on board.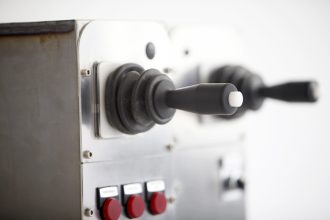 Please contact us in case of a request or to answer any other questions.
Instead of sending an E-Mail you can also send your request by
.