Be our World Champion


CHEERING FOR NEWS
Hearts start beating faster worldwide as there are only a few days left until one of the most important soccer event starts – World Championship. Millions of people are cheering with their favorite country with a special team spirit.
To be our World Champion take your chance to win one of our prizes: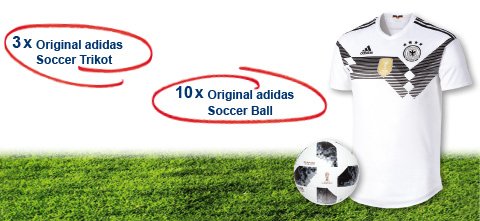 You want to get it?
Register now from June 11th until June 29th for our newsletter and you may be a lucky winner.
GET YOUR CHAMPIONSHIP PLANNER

To have a better overview during the matches, we have a poster planner for you.
Just drop us a line for request. We will send the planner to you and we are looking forward to recieve a picture of the planner in your office.